Carrier 40MBAB Ductless System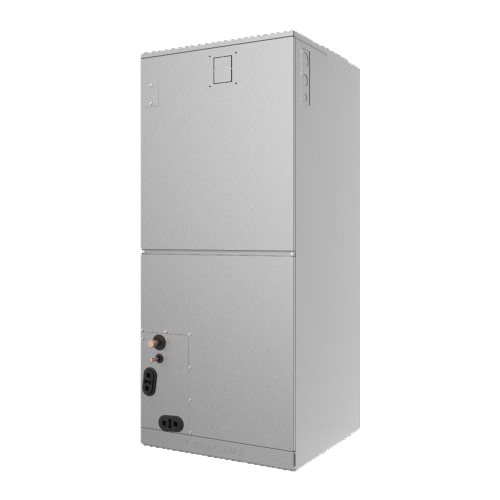 This versatile unit is designed to replace existing furnaces that use air ducts or connect to a ductless system, delivering the flexibility need to operate as a single-zone system or to create a multi-zone environment.
Overview
Easily connect with traditional ducted systems or replace outdated gas furnaces while still enjoying the benefits that ductless systems provide. Additionally, you can install the unit in four different positions for maximum flexibility within any space. The 40MBAB multi-poise air handler has a variable-speed ECM motor that synchronizes with the Carrier single-zone ductless heat pump models 38MARB , 38MBRC sizes, or with select 38MGRB multi-zone models.
Why This Ductless System Is Right for You
Energy Savings: Energy savings are dependent on outdoor unit pairing. Install with select outdoor units for premium energy savings.
Comfort Features: Install with select outdoor units for premium comfort features that can offer precise temperature control and fewer temperature swings.
Minimal Installation: Because there are no ducts, installation is a breeze—no tearing open walls, patching, or repainting required!
Zones: Single-zone system and Multi-zone environments
Sound Performance: Extremely quiet operation for peace and comfort.