OUR GOLD WRENCH GUARANTEE
At Skyward Heating, Air & Plumbing, your satisfaction with our work means the world to us. That's why we created the Gold Wrench Guarantee.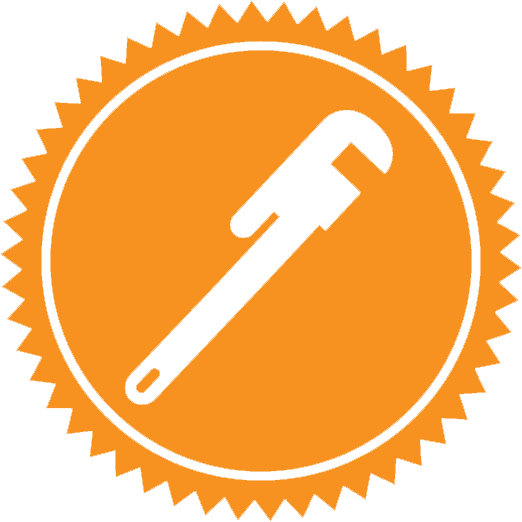 Property Protection
At Skyward, we RESPECT YOUR HOME. Our technicians are always mindful of your lawn, shrubbery, carpeting, flooring, walls, furniture, and door frames! If we damage anything while on your property, we promise to repair or replace it immediately. We want to bless your home, not stress your home.
Complete Comfort
We believe in total comfort. We will make any modifications necessary to achieve your 100% comfort satisfaction, including replacing the equipment, at no additional charge.
No Surprises, No Hidden Fees
We offer no-surprise pricing, which means the quote you get up-front is the price you pay. You can rest easy knowing that there are no hidden fees at the end of the job. If additional work is necessary, we will get your approval in writing before starting the work.
No-Risk Money Back
After investing in one of our recommended home comfort systems, we will fix it to your satisfaction. If you are not 100% satisfied with the equipment, operation, craftsmanship, or materials provided, or if the system does not perform as promised, we will make any necessary modifications. That includes replacing your system until we meet your satisfaction, or we will remove the equipment and return 100% of your investment.
Energy Savings
We want you to save money on energy bills by replacing your system with an 18 SEER or higher system with Skyward. If we upgrade your system to an 18 SEER or higher, and you do not save at least 30% on your energy bill in the first year, we will write you a check for the amount you were supposed to save.
Ten Years Worry-Free
With our extended parts and labor guarantee, you will receive one year of our Comfort Club Maintenance Plan on your new heating and air conditioning system at no additional charge. If your equipment breaks in the first 10 years after installation, and you have maintained your equipment to meet our maintenance plan recommendations, we promise not to charge you for any failure-related service calls.