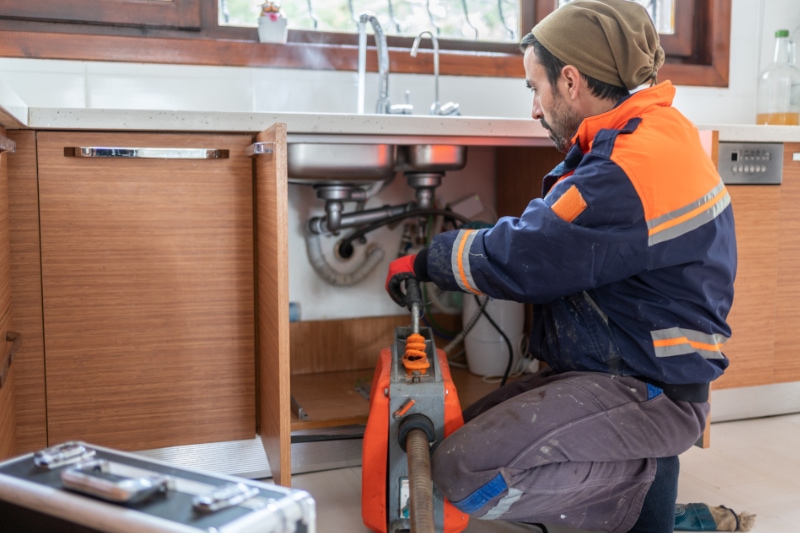 Want to keep your Hartselle home's plumbing appliances operating smoothly and efficiently for years to come?
Develop a maintenance schedule.
Professional maintenance helps you get the most out of your equipment. You'll maximize your investment and enjoy the safety, comfort, and ease that your entire home's plumbing system provides.
At Skyward Heating, Air & Plumbing, we take great strides to ensure the efficiency of your plumbing equipment. We are experts in the industry and dedicate ourselves to improving homes throughout Alabama.
When it comes to your home's plumbing system, we recommend scheduling professional maintenance at least once every year. Start protecting your equipment—call us to schedule your visit!
Why Are Plumbing Maintenance Visits Important?
According to the Environmental Protection Agency (EPA), the average homeowner in America uses approximately 82 gallons of water at home every day. We all depend on our home's plumbing systems to work properly and efficiently. 
Maintenance is essential to ensure the successful operation of all your home's plumbing systems and appliances. Extend the life of your equipment while also reducing the risk of a breakdown that requires a major and costly repair.
If there are any problems, our professionals can discover them early on during a routine visit and handle them accordingly.
Benefits of Routine Plumbing Maintenance Services
Don't delay or forego critical plumbing maintenance services. Stay on track with regular visits and you can expect:
Cleaner and safer water quality
Decreased water bills (and more money in your pocket!)
Improved water pressure
Increased efficiency and service life of equipment
Reduced risk of emergency plumbing problems
Greater assurance of uninterrupted comfort and convenience
Peace of mind
What Are the Signs of a Plumbing Problem?
Sometimes an inspection during a plumbing maintenance visit uncovers an issue. But if you notice any signs indicating a potential plumbing problem before, it's important for you to reach out to our Skyward Heating, Air & Plumbing professionals as soon as possible!

Our professionals can properly diagnose and address the concern before it develops any further. Some warning signs of a plumbing problem include:
Frequently clogged drains
Sewage backup
Low or high water pressure
No hot water or lukewarm water
Burst or leaking pipes
Whether it's time to schedule a routine plumbing maintenance visit or there's a concerning issue you need us to look into, our Skyward Heating, Air & Plumbing professionals can help. We offer 24/7 emergency repair services and can be there to assist you whenever you need us.
Why Choose Skyward Heating, Air & Plumbing for Plumbing Maintenance?
When it comes to your plumbing equipment, count on Skyward Heating, Air & Plumbing. Our team of professionals is licensed, trained, and ready to serve you.
We want to help you avoid future plumbing problems and protect your equipment as best as possible. That's why we can't stress it enough—keep up with routine plumbing maintenance visits!
Let's get started maximizing the efficiency of your equipment and ensuring you can enjoy the safety, comfort, and protection your entire plumbing system provides.
For any and all of your Hartselle, AL, home's plumbing needs, Skyward Heating, Air & Plumbing is here. We have the solutions! Be proactive and schedule the routine plumbing maintenance your home needs today. Call us at 256-203-6223 or request service online.