Carrier 48VG Packaged Unit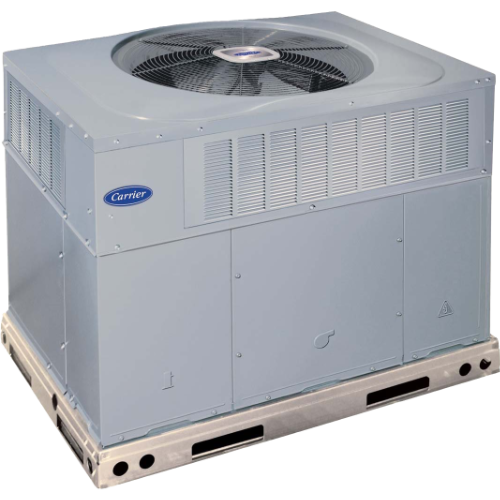 Gas heating and electric cooling with up to 16 SEER for enhanced energy savings with enhanced comfort features. Ultra-low NOx models available for California.
Overview
Whether you are enjoying gas heat in the winter or air conditioned cooling in the summer, this Performance system delivers the consistent temperatures and quiet efficiency of two-stage operation.
Offering enhanced summertime dehumidification capabilities along with ENERGY STAR® qualified performance in every model, it is a package system you can truly get comfortable with.
Why This Packaged Product Is Right for You
Energy Savings: ENERGY STAR® certified. Up to 16 SEER and 12.5 EER for enhanced energy savings.
Comfort Features: Enhanced comfort features for improved temperature control and more consistent comfort.
System Type: Heating and cooling system that uses gas for heating and electricity for cooling. Ultra-low NOx models available for California.
Humidity Control: Offers enhanced humidity control. Can operate at a lower speed to extract more humidity from your indoor air.
Size: Available in various sizes that can accommodate most homes. Your Carrier expert will recommend the appropriate model to fit your needs.